Virtual Photo Booth
Available from anywhere
Brandable Interface & Graphics
Increase Audience Engagement
Amplify Social Reach
Boost Event & Campaign ROI
Streamline User-Generated Content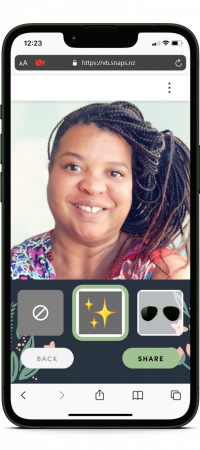 "Like a social photo booth at your fingertips…"
Engage your audience using Snaps Virtual to generate and share real-time content like never before.

Snaps Virtual can be accessed from any device with internet, allowing your audience to create and share on-brand content at any event or activation. It's the perfect way to put a smile on your attendees' faces – no matter where they are! No need to download an app – if you can access the internet and have a camera on your device, then you're good to go.
The virtual photo booth is more than a selfie. Photos, GIFS, Boomerangs and Video Confessionals are captured in a custom-branded photo portal. Our proven methods will help create authentic, branded engagement and good times right at your fingertips. 
So many great features
The Snaps Virtual: A New Kind Of 'Photo Booth'
With powerful features, and more being added regularly, Snaps offers a new way to think about custom photo experiences and UGC (User Generated Content) at scale. Snaps Virtual is a modern photo booth solution for events and marketing activations. We like to think of it as a powerful, customisable, user-generated content machine!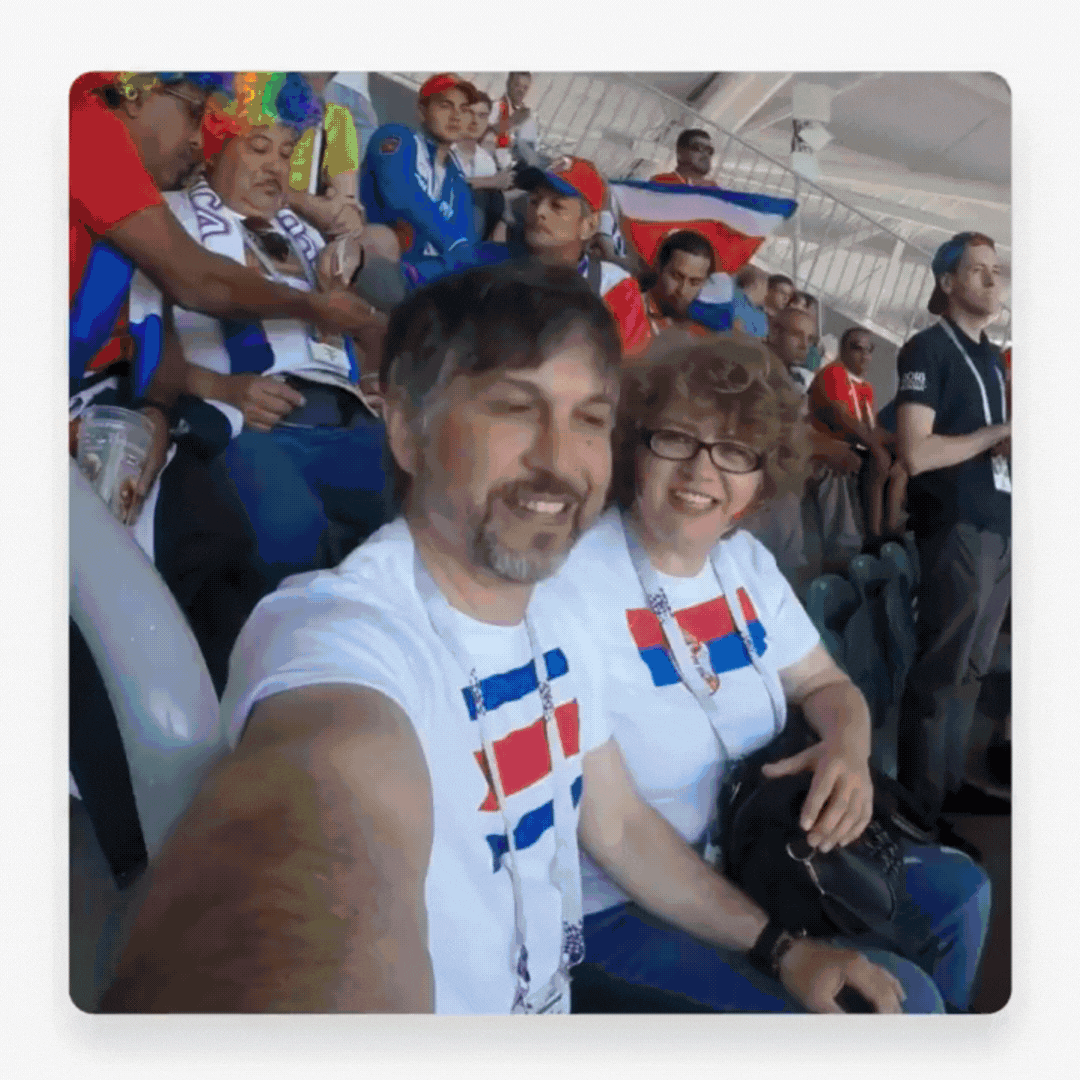 NO APP TO INSTALL
Snaps gives you the power to create with your very own, web based photo booth. Just tap a link, scan a QR code or embed it on your website.

PHOTOS, GIFS & BOOMERANGS
Guests love making fun digital images, GIFs, and Boomerangs.  It's the perfect addition to virtual conferences, cocktail hours, parties and branded events. 
AUTOMATIC BACKGROUND REMOVAL
With complete control over the look and feel of Snaps Virtual Booth, we will design a photo that looks like your very own. Place your audience anywhere with AI background removal.
BRANDED INTERFACE
Customise everything from the appearance of the app, the colour scheme, the designs on the image output and even the URL that people access.

BRANDED OUTPUT
Apply creative overlays on top of your images and GIFs. Match the style of your brand or conference, or just do something fun and enaging!

YOUR DOMAIN
Use your own domain for the web app to make it truly yours. It might be yourbrandphotobooth.com or even a subdomain like photos.yourbrand.com

CUSTOMISE HTML EMAILS
Create fully customized html designed emails that can include product information, specials, promotions and so much more.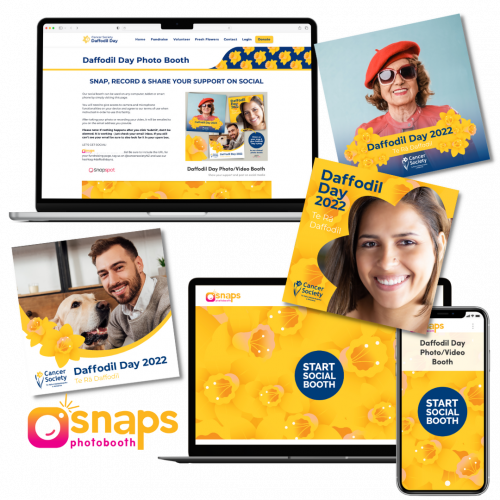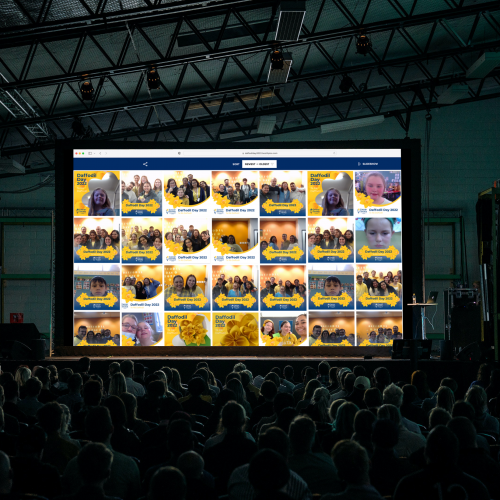 LIVE STREAM
Give guests the chance to see each other's snaps in real-time with our live-gallery, or project a slideshow of all the photo booth fun during your event on the big screen. The stream is viewable via your own unique URL in a web browser, and can also be embedded into your own website or virtual event platform.

BRANDING
Customize the look and feel of the Stream. Add a branded banner and match the colors to your style guide.

ADVERTS & PROMO
Display interspersed static or video advertising or promotional slides. Get your message across to attendees at your event.

DATA & ANALYTICS
Access the information you want to know on an analytics dashboard that tells you whose participating with your booth.

SOCIAL SHARING
Email, or upload photos to Instagram, Facebook, and Twitter with a simple click.

EMBEDDING
With a simple line of code, Snaps' virtual booth can easily be embedded into your website or virtual event platform.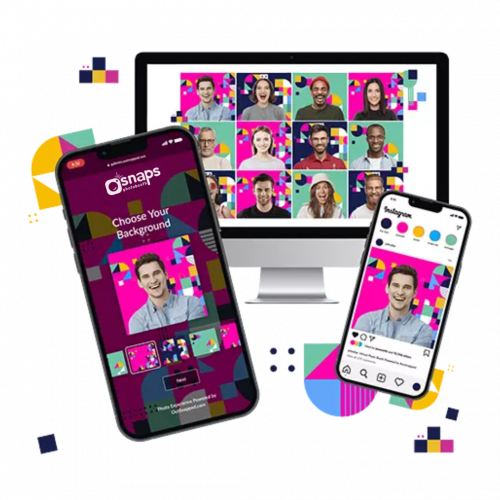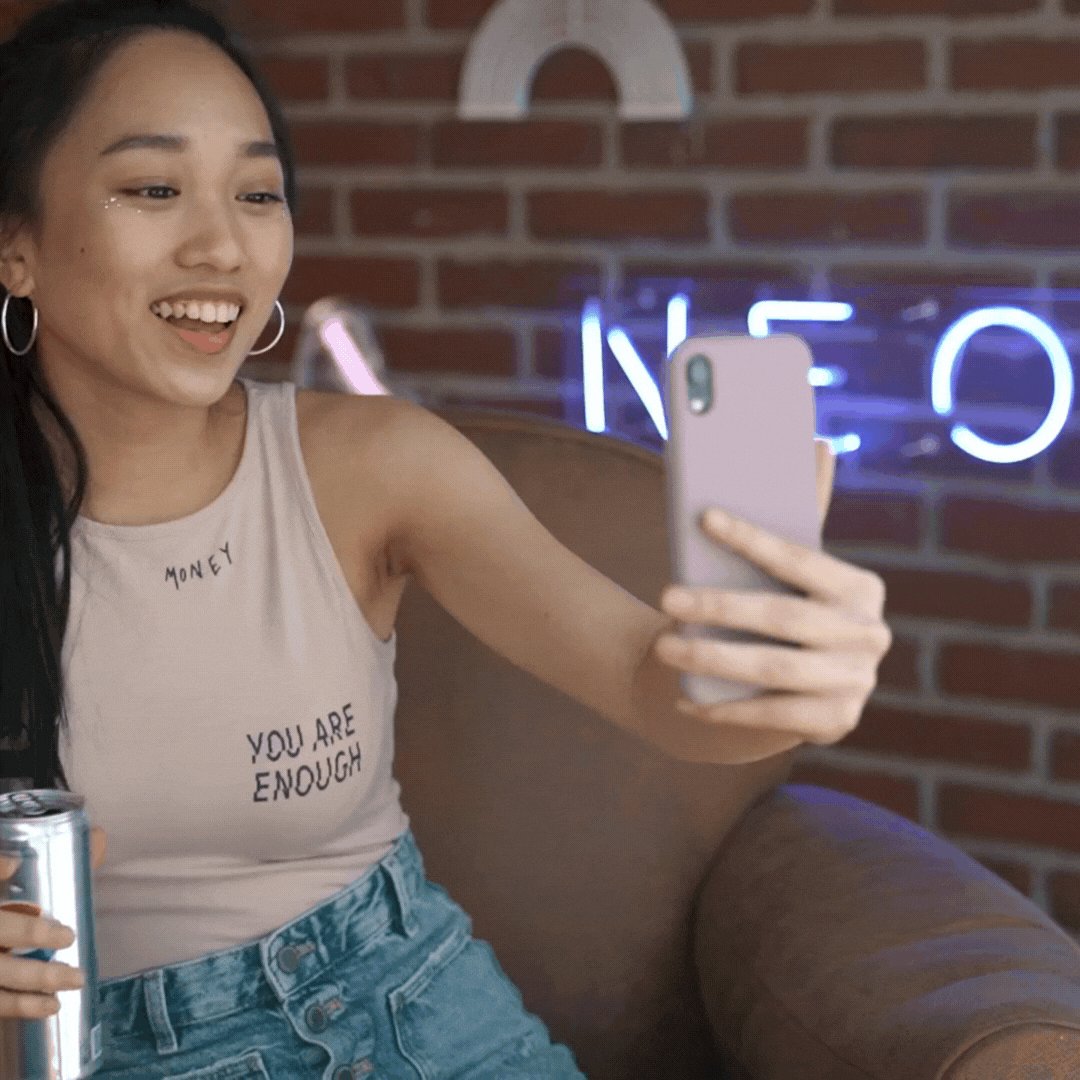 HYBRID EVENTS
Bring in-person and online attendees content together in one place through:
• real time gallery
• slideshow viewing

VIDEO CONFESSIONALS
Give your attendees a chance to express themselves through our newest feature – video! This feature is perfect for testimonials, customer reviews, or fun user-generated messaging.

DIGITAL PROPS
Take the fun up a notch with mad props. Perfect for breaking the ice and bringing out your guests' silly sides. Our digital prop kit includes masks, hats, goofy glasses, tiaras and more. We can even design custom props. 
Make it personal. Make it memorable.
A Virtual Photo Booth is Perfect For:
The virtual photo booth is a staple of any great party or marketing experience. Clients from all over the world have used our virtual booth for:
Snaps at the Tribe Christmas Party was such a treat. Our guests had so much fun and laughter. Plus we ended up with pictures so gorgeous, I use mine as my Facebook profile pic.
They really thought about the audience and the theme of the Festival. What really appealed to me about was its simple set-up, and people could get their photos instantly. People really enjoyed it and our team got a photo too – we didn't want to miss out!
The Brand Cam was a huge success – a lot more popular then i ever imagined. People were sharing photos and talking about it for days.  With much to coordinate, (venue, catering, entertainment etc) one of the best things about Snaps was the ease and efficiency of it all.