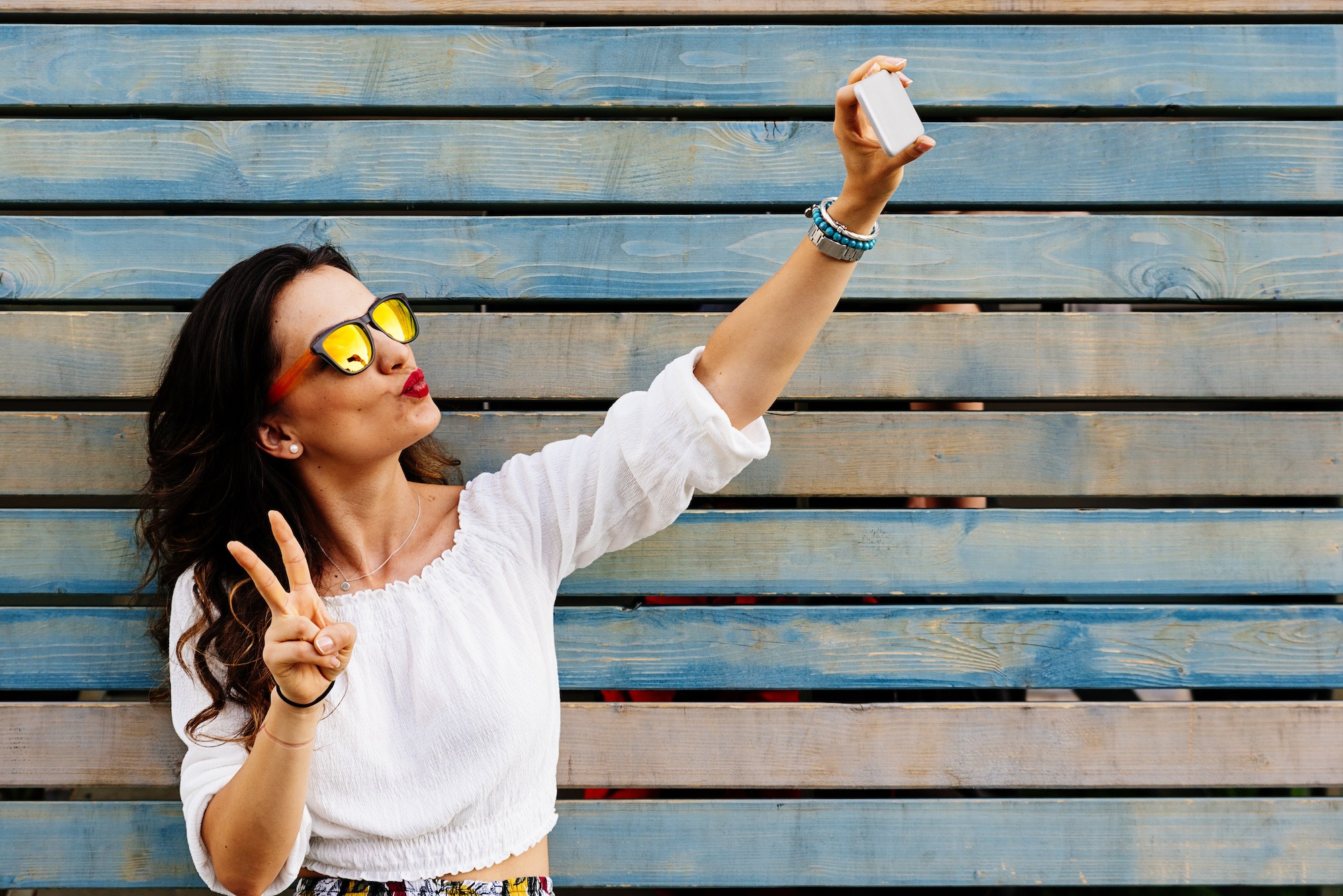 If Bradley Cooper's arm had been just a bit longer, then maybe Ellen DeGeneres's celebrity-filled selfie might still be number one. Instead, 16-year-old Carter Wilkerson's selfie requesting a year of free chicken nuggets from Wendy's has racked up a massive 3.4 million retweets and counting.
The most effective way for brands to reach millennials is through their peers.
#NuggsforCarter proves that you don't need celebrity status to cash in on the selfie phenomenon. And when trying to attract the elusive millennial audience, selfies from their peers rule.
Word of mouth isn't new, but millennials typically don't trust empty promises and marketing hype. Growing up online, they're digitally savvy and don't fall for click bait, fake news or bought-and-paid-for celebrity endorsements.
Not only do selfies provide great images that promote your brand, but they drive online brand discussion. Combined with just the right hashtag, and a series of eclectic photos become a united topic and a powerful brand ambassador.
Hashtags are a great way to organise social media content. They unit people, causes, events and opinions – they are most frequently used for live events such as concerts and festivals, and allow attendees to share and discuss the event with others.
Hashtags can be searched and allow other people to join in, follow and share which also provides the ability to monitor visibility across social media platforms (thanks @ChrisMessina – what a great idea).
And while hashtags might be new (well, 2007), selfies certainly aren't. In November 1966 Buzz Aldrin Jr famously posted a selfie from the Gemini 12 spacecraft with the pilot's hatch open with earth as a distant backdrop.
While the term selfie might be relatively new (Word of the Year in 2013), selfies have been around for 180 years – the first "selfie" credited to American photographer Robert Cornelius in 1839! So if you're not up with selfies, you're waaaaaaaaaaaaaaay behind the times!
And how did it get the name "selfie" – thanks to an Australian back in 2002 after a bar fight who took a photo of his stitched lip seeking advice and sympathy.
While over 1 million selfies are uploaded every day thanks to digital technology, even sharing photos isn't new. In the 1860s sharing mini photo cards, known as Carte de Visite, with family and friends was quite the trend.
Brands know that they need to be where the people are as witnessed by the launch of innovative selfie campaigns across social media channels trying to capitalise on today's "word of mouth".
Adidas' Be More Human campaign saw the creation of the #BreakYourSelfie and #BadgesofHonor hashtags, Apple's Beats Electronics engaged customers in the #SoloSelfie video campaign, and Lancôme promoted its new DreamTone serum by getting its followers to post a #BareSelfie to advocate for healthy skin and natural beauty.
With selfies predominating social media, getting event attendees to upload branded selfies with your hashtags is marketing gold. And what better way to encourage guests and event attendees to take selfies and spread brand messages than with the Selfie Stand. The Selfie Stand takes all the hassle out of snapping and sharing, makes it even more fun for your guests, and can significantly spread the reach and exposure of a brand.
The rule of thumb is, the easier it is for attendees to take selfies, and the more options and encouragement you give them, the more selfies you're going to get.
And if you're not sold yet – DeGeneres' selfie, snapped with the Galaxy Note 3, was estimated to have been worth over $1 billion to Samsung!