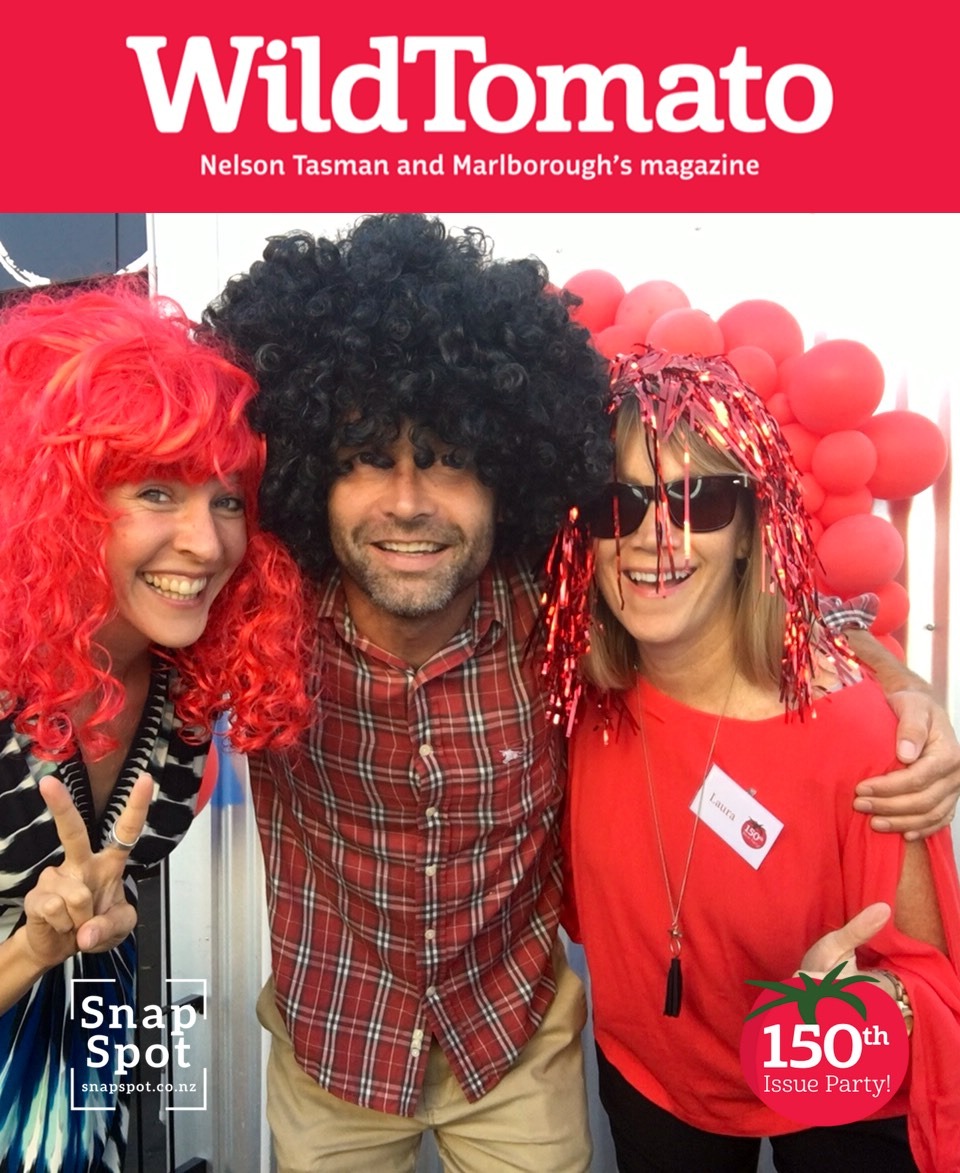 Every year Laura has the fun job of trying to come up with something different for the WildTomato client Christmas party. The party is an important event for WildTomato as it's their opportunity to thank their advertisers and contributors.
"We could not produce such an amazing magazine without them, so we like to say thanks and give them a fun night", says Laura.
Last year's party, set in the picturesque Melrose House, was no different. After hearing about The Selfie Stand, Laura was sure she'd found just the thing to bring the fun and get the party really started.
Set against a twinkling backdrop, clients donned masks, boas, hats, tiaras and bows as they laughed, snapped and shared their photos. SnapSpot also created a customised Christmas logo just for the occasion.
Guests shared the photos to their own social media accounts and WildTomato had a selection on their FB page.
"The selfie stand was a huge success – a lot more popular than I ever imagined", says Laura.
"People were sharing photos and talking about it for days".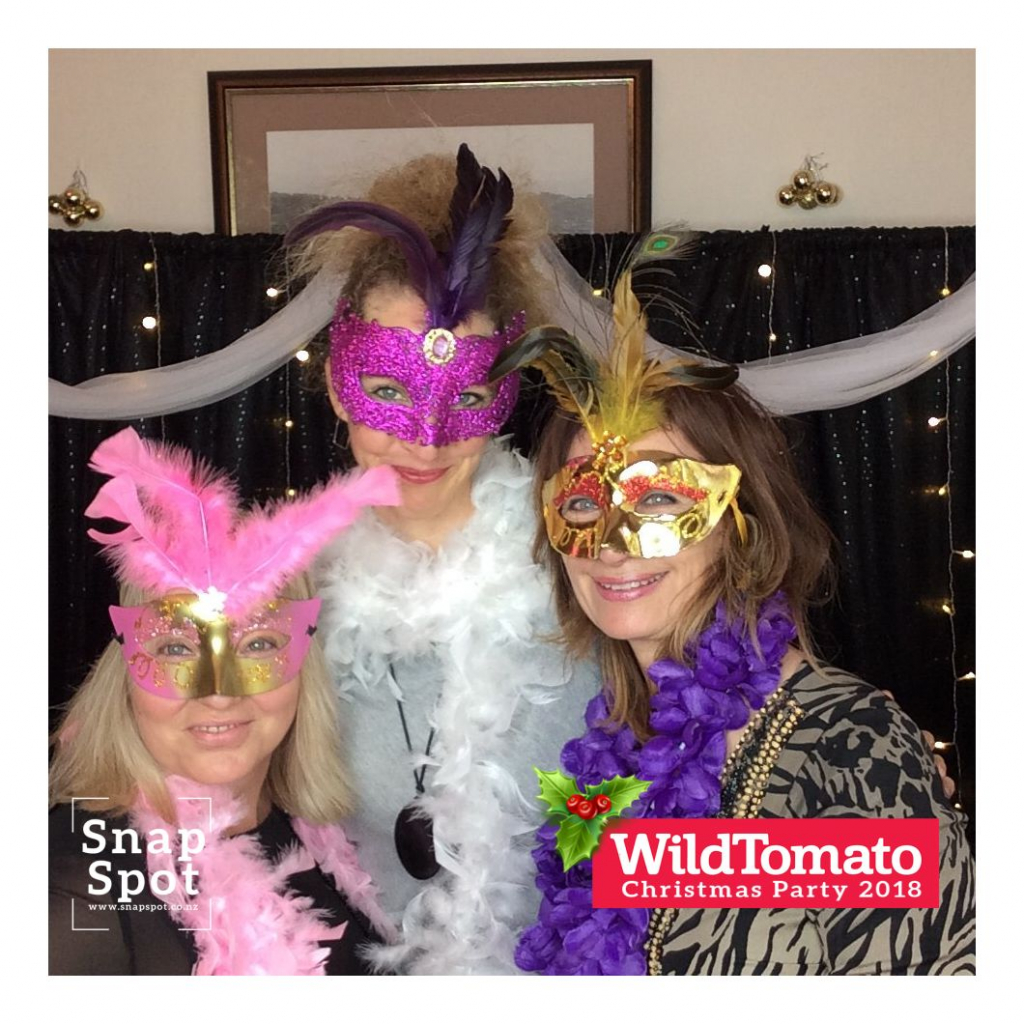 With much to coordinate – venue, invitations, catering, games, music – one of the best things about SnapSpot according to Laura was the ease and efficiency of it all.
"All communication was so clear and efficient – Becky did everything and made it so easy for me".
In February 2019 WildTomato celebrated their 150th edition with a fantastic street party at Kirby Lane.
With a large outdoor space and hundreds of people coming, Laura says, "After seeing the fun element that SnapSpot added to the Christmas party, my first thought when planning the 150th issue party was 'we've got to have The Selfie Stand there'".
SnapSpot stepped up once again, not only adding a customised 150th edition logo, but this time they also mocked-up a WildTomato cover page to frame the photos.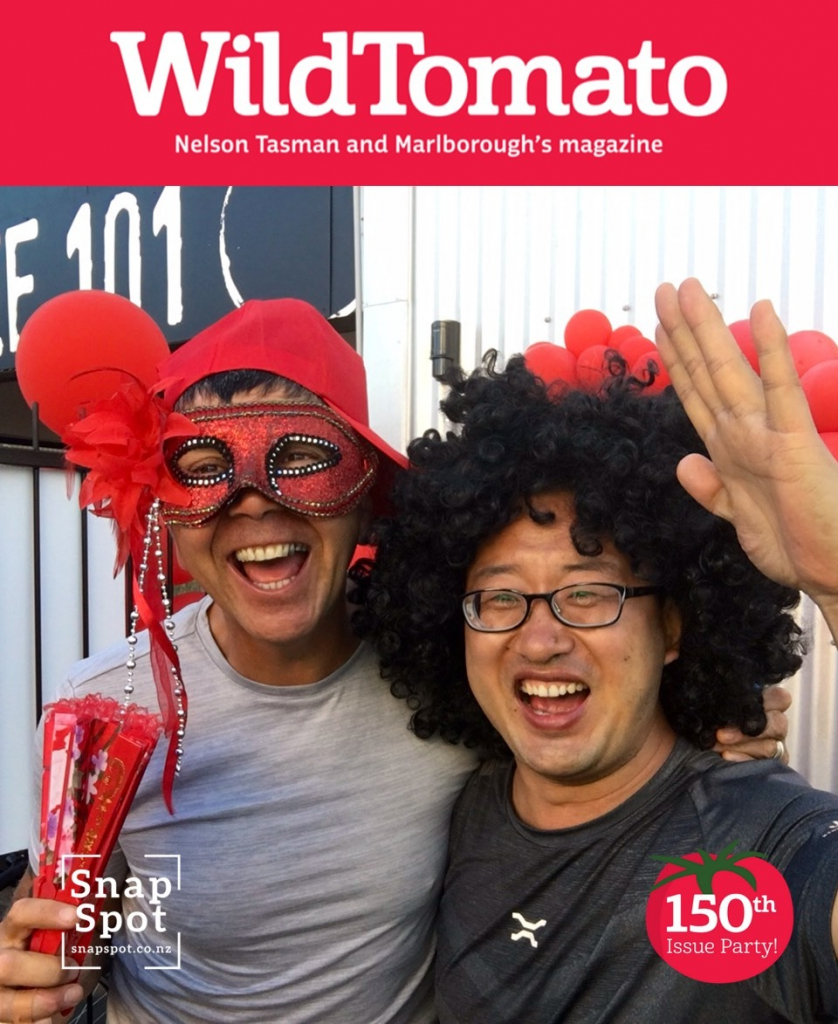 Guests not only got to dress up, but got to share a photo of themselves "on the cover" of WildTomato.
Once again Laura says that SnapSpot was prompt and professional and made it so easy for everyone. "I'd highly recommend SnapSpot to everybody. SnapSpot really brings the party to the party".