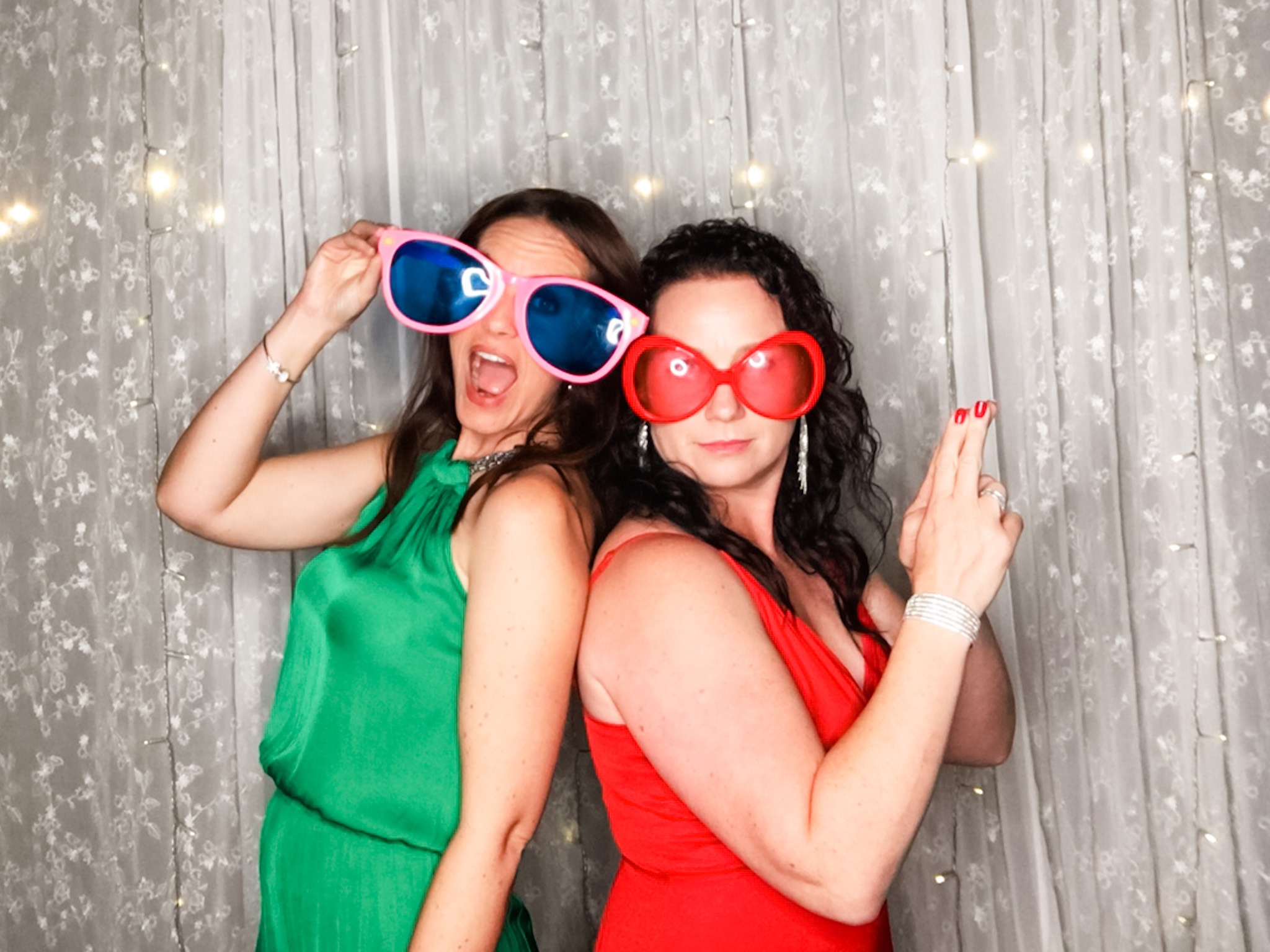 Not everyone will get out on the dance floor, but pretty much everyone will take a session at our selfie stand.  Our selfie stand has been the hit of every event we've been to, from children to grandparents alike, everyone has fun.
Pure, Contagious Wedding Fun! 
We've taken thousands of photos in our digital selfie stand. There isn't one that depicts someone sad or bored. As soon as guests see our selfie stand at your wedding a line forms and the fun begins. The laughter and hilarity that ensues at the stand is contagious. Guests let their guard down. The next thing you know, Grandma decides to let out her inner afro and wear the fro with the soul train big glasses.
Gallery for you.
By the end of the evening the gallery is filled with photos of family and friends capturing a moment at your wedding. For most of our brides this gallery completely replaces the standard guestbook. You'll have this memory filled gallery to look at forever.
Our selfie stand digitally saves every photo to the gallery for you while guests can text or email individual photos taken to themselves instantly.
Keepsake for your guests.
These days anyone with a smartphone can take a photo anytime, anywhere. But, there is something about the hands-free photo where you don't have to hold up the phone at a certain angle in order to squish a few people in to capture everyone's faces. Hoping that everyone is looking the right way and have their eyes open.
The fact that guests receive a digital file instantly to their phone via text or email after taking it is a bonus. Your guests will upload a pocketful of photos to their own social media pages or save to their phones as precious reminders of your special day. Each package also includes a custom photo filter graphic, tailored to your specifications, by our in-house graphic designer. Your guests will easily remember how fun your wedding day was for years to come.
EcoFriendly Digital copies.
Our digital selfie stand is a zero paper waste option and saves each photo taken as an individual digital file rather then printing it out on dog'eared plastic coated paper that may well end up forgotten on the venue floor by the end of the night..
The next morning, we'll email you a dropbox folder with every single photo that our digital booth captured. After the honeymoon you can share these on social media or save your most favourite ones to your wedding photo slideshow thereby doing your bit to save our NZ trees as well.
Our stylish and seamless photobooth packages begin at just $399 for unlimited photos plus extras.